Home / ECOMMERCE / Ticket Sales
Ticket Sales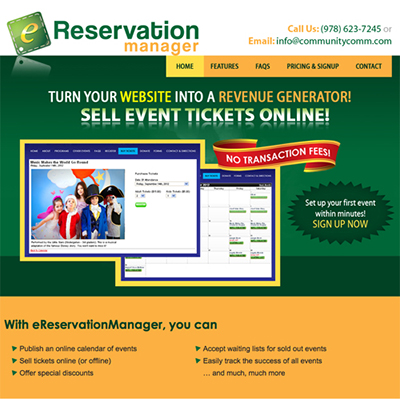 Turn your website into a revenue generator! eReservationManager, developed and sold by Community Communications, allows you to sell tickets to events on your website 24 hours a day.

eReservationManager provides a complete solution for managing event registrations. It handles online, offline and box office sales. It even manages waiting lists for sold out events. With eReservationManager, you can easily manage and track all of your events.

eReservationManager provides a wealth of features and the cost is a flat rate of $15 per month (no transaction fees!). To learn more about eReservationManager, go to www.ereservationmanager.com.